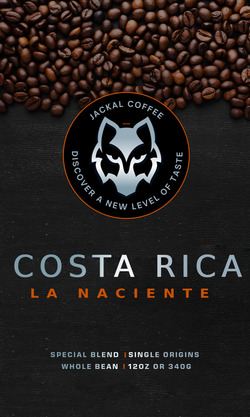 Region: Central Valley
Farm: Various smallholder farmers
Variety: Caturra, Catuai, Bourbon, Villa Sarchi, Villalobos, Sarchimor, Venecia, Costa Rica 95
Altitude: 1100-1600 masl
Process: Washed
Info: La Naciente captures the classic profile of a Washed Costa Rican coffee, with up-front sweetness, mild nuttiness, and sparkling but gentle citric acidity. These are easy-drinking coffees that work well as approachable single-origin brews, or as a sweet base in a blend for any application.
Flavor: Soft and sweet with lemon, toffee, and praline flavors and tart citric acidity.